For 20 years, we have always insisted on doing a good job in "jiayueda".
The story of jiayueda should start 20 years ago.
In the early 21st century, with China's accession to the world trade organization, China gradually opened the road of foreign trade. Going to Nanyang and engaging in economy and trade became the upsurge of the times. At that time, with the pace of reform and opening up, the parents entered Taiwan funded and foreign enterprises and did hard and repeated technical jobs day after day. At the same time, they found that the sealing products adopted in China depended more on import. These imported sealing products have high transportation cost, great difficulty in damage and after-sales, and excessive price cost. That means that if China wants to use these products, people need to buy them at a high price. So the parents began to think, why can't we Chinese make our own products? Let people spend half of their money to enjoy better quality products, use them at ease, spend less and be more secure! So we started the story of jiayueda, started to make China's own sealing products, and wanted to create a brand belonging to the Chinese people.
At the beginning, it was 2001. At that time, there were only five or six people, not a company, but more like a family workshop. But we worked hard to make a career. At first, we named Chengdu Runde plastic products factory. In order to choose the site, we traveled all cities in Southwest China, and finally chose Chengdu, the economic gateway in Southwest China. I hope we can develop together by taking advantage of the wind. The address of the old factory is Hongshan Road, Jinniu District, Chengdu. It has not been smooth sailing from scratch. It is common for us to develop customers a little and close the door, but we are not afraid. We always believe that as long as we work hard, we will be able to achieve it. At the same time, we also realize that if we want the people to believe you, the quality of products must pass the customs, so we pay more attention to technical production. But at that time, the core technology was not in our hands, so we spent a lot of money to hire technical consultants from Taiwan funded enterprises. The guiding technical teaching has never been able to form a standardized technical system. We can only learn again and again, explore in experiments, and overcome various technical difficulties in production by relying on our cooperation with upstream suppliers. We understand the importance of core technology for enterprise development and that quality is the foundation of product survival. How to make sealed products with guaranteed quality and affordable price is a problem we have been afraid to neglect.
Two years later, in 2003, we had our first savings. With this money, we expanded production and moved the plant site from Hongshan Road, Jinniu District to group 1, Railway Village, Dafeng Town, Xindu District. Looking at the cart full driving into the distance, I know that no matter how bitter the future is, it is also full of hope. Our shoulders carry the entrustment of our parents and the hope for the rebirth of Chinese products. We always believe that if we want to develop well, we must ensure technology. By deeply learning specialized technology, constantly exploring and launching new products, we have changed from a family workshop to a small enterprise in the process of rapid development, and ushered in a great leap in development.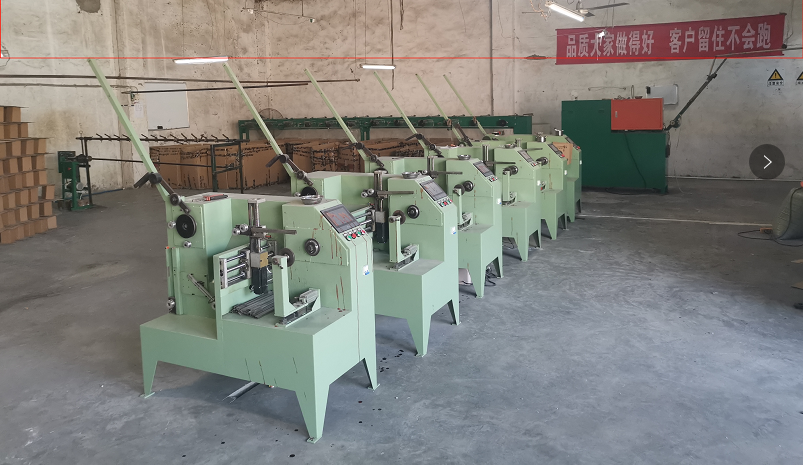 In order to protect core technology, accelerate product upgrading and transformation, and launch better and high-quality sealing products. In 2006, we began to pay attention to the brand and registered "Shuwang, Jiashida, Longlida, lidega" and other brands before and after, hoping to protect our products. With the expansion of production and high-quality products, it has won the hearts of customers in Southwest China. In 2008, we have become a leader in sealing products in Southwest China, with annual sales and annual output ranking first in the same industry in Southwest China. Deeply trusted by enterprises and people.
There is no plain sailing in the way forward. In April 2008, due to neglect of management and improper operation, the circuit board was short circuited and caught fire, setting the workshop and raw material warehouse on fire, which almost wasted years of efforts. In this heavy blow, we realize that the problems existing in management are insufficient and learn from the pain. The whole plant worked hard to resume production. With the help of major suppliers, material suppliers and customers, it took less than 30 days from burning to resuming production. In this heavy blow, another upgrading and transformation of technological capacity was completed.
Over the past 20 years, we have been changing, adapting and struggling with the general environment of the domestic market. With the tide of economic globalization, let's join the global supply chain. In 2015, we transformed into high-end products and stepped up technological upgrading and transformation. In 2018, aiming at the international market and actively engaged in foreign export trade, "jiayueda" was exported to 12 countries such as Morocco, the Philippines, Oman, the United States, Australia, Nigeria, South Africa, India, Pakistan, Russia, Ukraine and South Korea, realizing the road from domestic sales to foreign trade.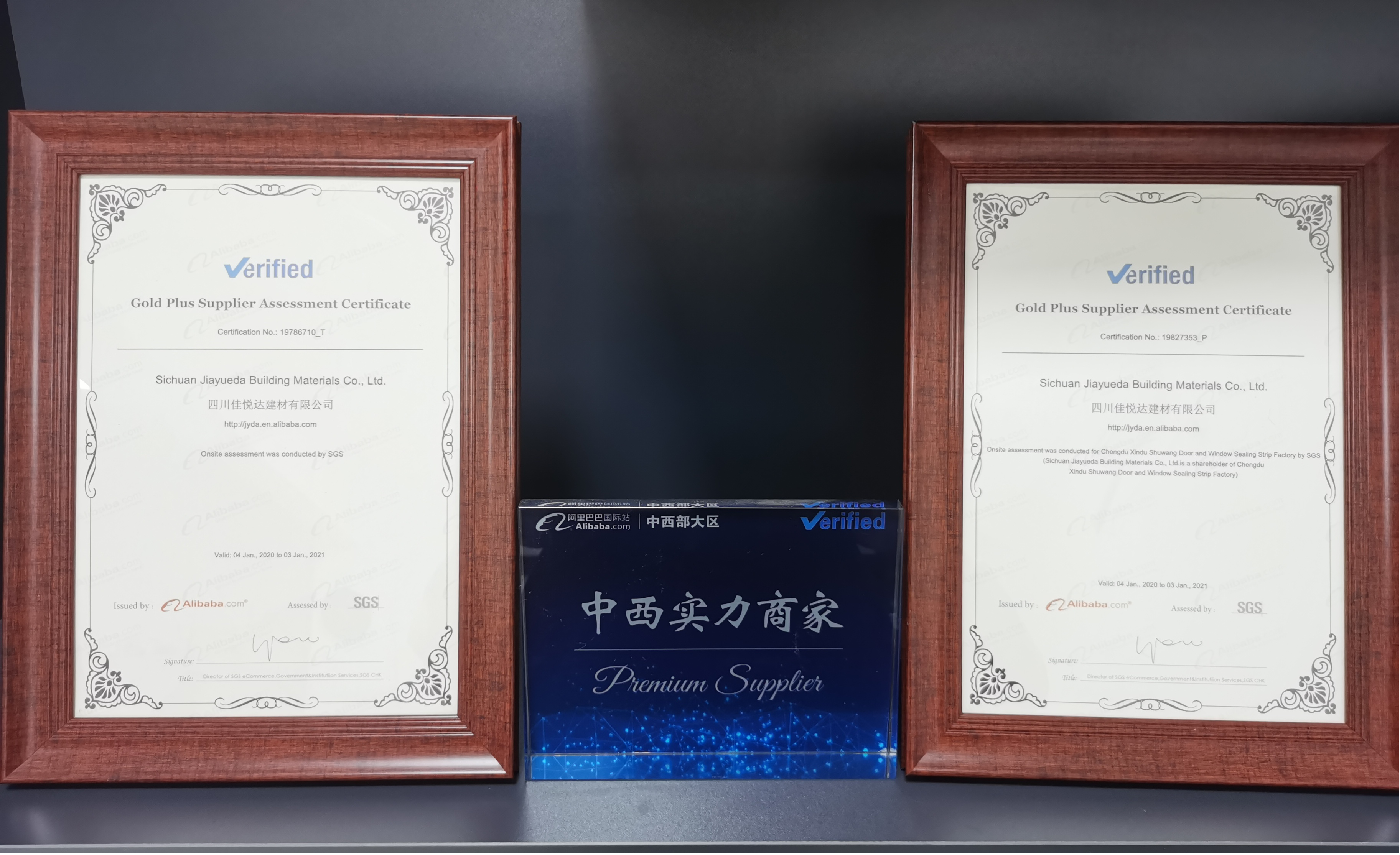 For 20 years, we have always adhered to the original intention of quality assurance and affordable price. Be a good product and enterprise that Chinese people can rest assured and trust. Technological innovation, product iteration, accelerating enterprise upgrading, and becoming the leader of China's sealing products. It has become the first in sales volume and output of sealing industry in Southwest China. It occupies 60% of Chengdu market, 90% of Lhasa market, 60% of Chongqing market, 40% of Guiyang market, 40% of Kunming market and 40% of Xi'an market. Chengdu General Factory expanded production and opened branches in Kunming and Xi'an. In Southwest China, jiayueda brand sealing top has become a household name!
We have many titles and have successfully become the director of China's door and window industry, the director of Sichuan door and window Association, the director of Shaanxi door and window Association and the director of Yunnan door and window Association. This is the story of stepping out step by step. In the process of cooperation, we have long-term cooperation with country garden group, Vanke Group and Longhu group, including local well-known Blu ray, Xiongfei and China Railway Erju. Their support is the driving force of our struggle. We hope to bring truly excellent products made in China to thousands of households around the world, so that the world can see that the quality of sealing products made in China is guaranteed and the price is more favorable!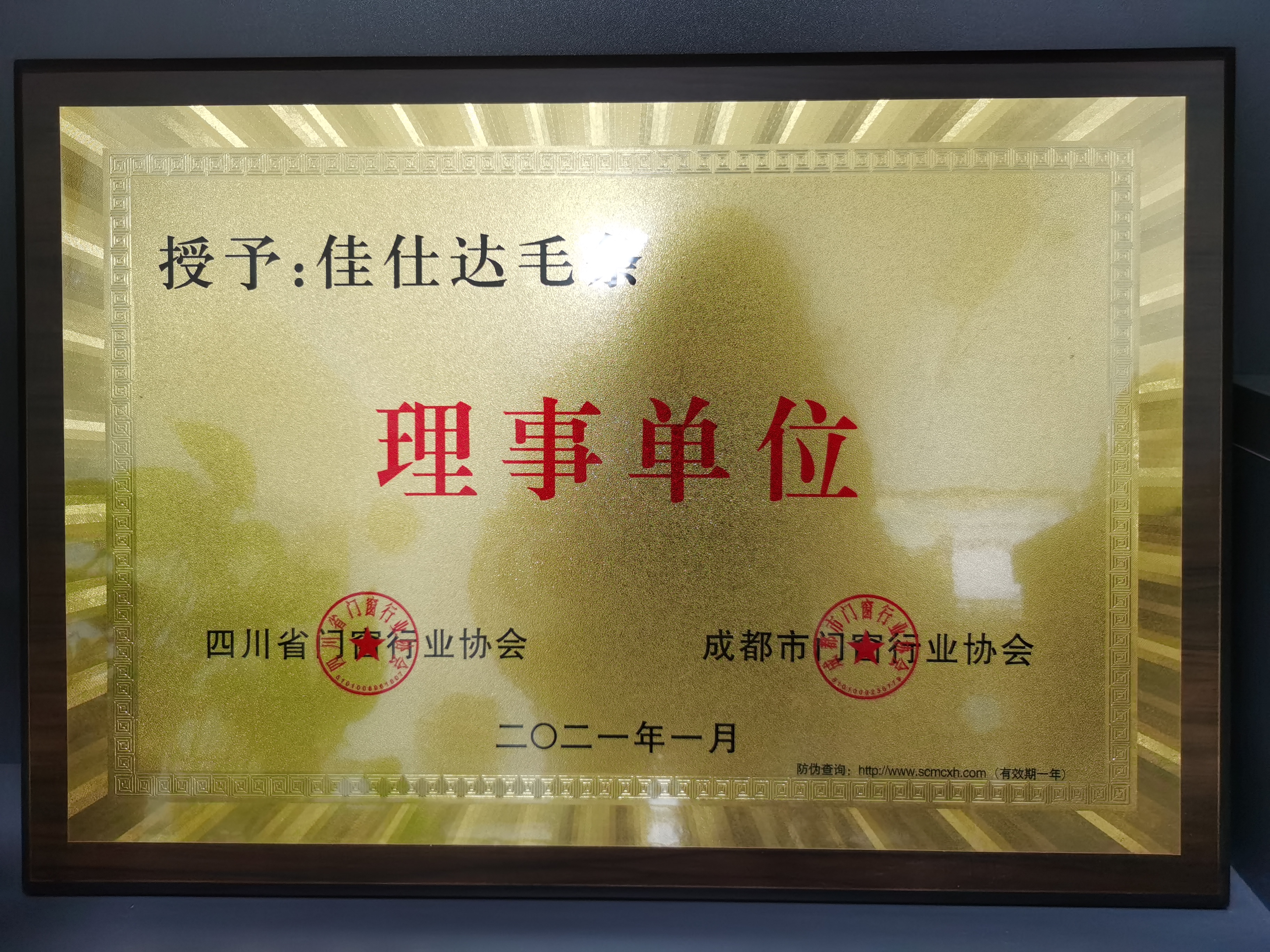 20 years of trials and hardships, 20 years of not forgetting the original heart! The parents' orders echoed in our ears. We always adhere to the original intention of making products, and become a Chinese enterprise that reassures the people, enhances the nation and impresses the world. After 20 years of exploration and failure step by step, we have become a more determined enterprise; Exploring product optimization in step-by-step transformation and upgrading is also honing again and again to make our brand stand in the east of the world. We always bear in mind the mission and purpose of entrepreneurship, move forward in gradual exploration, deeply cultivate technology in moving forward, and make Jiashida a leader in China's door and window sealing industry on the road of continuous innovation!